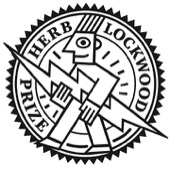 The Herb Lockwood Prize is an annual celebration of artistic excellence at a level that inspires other artists and enriches the community. The Prize recognizes one Vermont artist each year who meets these criteria:
• The artist's work demonstrates a high level of artistic achievement, coupled with originality, innovation, and imagination.
• The artist inspires and actively encourages other Vermont practitioners of that art.
• The artist has had a beneficient influence on the Vermont community.
Mediums for consideration include visual arts, music, writing, drama, dance, film, and fine woodworking. Modeled on preeminent national awards in various disciplines, there is no application process, and artists do not know they are being considered for the Prize. Nominations are provided by anonymous arts advisors located throughout Vermont.
The Prize includes a cash award. Since the Prize's founding, the cash award has been $10,000. Burlington City Arts Foundation is honored to administer this prize created through the generosity of private donors. Click Donate above to contribute to the next Herb Lockwood Prize.
The purpose of the Prize is fourfold: to validate the work of the recipient, to energize that artist's future, to encourage other artists to work ambitiously and to honor Herb Lockwood's memory by continuing his inspirational influence.